Purchase Tickets for
Falling
Click any date below to book seats.
There are no upcoming events at this time.
Falling
April 20, 2017 to May 7, 2017
Thurs-Sat 8 pm | Sunday 2 pm
FALLING
by Deanna Jent
FALLING boldly explores the dynamic and complicated reality of a family with an autistic young man. When a relative comes to visit, the entire family is thrown out of equilibrium, with everyone trying to balance what is best for the family and what is best for them. The play bravely speaks a truth about love and family and about hopes and dreams. It asks, "How do you love someone who is difficult to love?"
 "This heartfelt and nuanced family drama is shot through with dark humor. FALLING soars. The play packs a powerful punch." —NY Post. "Graceful writing. [FALLING] teaches you something and leaves you sated—and it rocks. Packs a huge emotional punch." —NY Observer. "FALLING sinks deep under your skin. Sharp and observant." —NY Daily News. "Audiences will be falling in love with this extraordinary piece of theater." —TheaterMania.com.
Thank you to our sponsor:
Daniel and Krista Blanchette

Autism Awareness
Autism is an adventurous journey and we sure do love our tour guides. For Reagan and Eden. You make us better people by being in your world.
And thank you to our Community Partners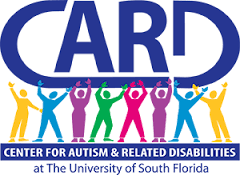 ---
Would you like to submit a Play Review?
Click the button below, we'd appreciate your opinions!