See our line up for 2017-18 POWERSTORIES Theatre of Tampa Bay Season !
Powerstories Theatre produces both original and published plays that focus on true stories or "real life" stories for our audiences. We select plays that feature women as playwrights or in lead roles and strive to create theatre that opens hearts and minds.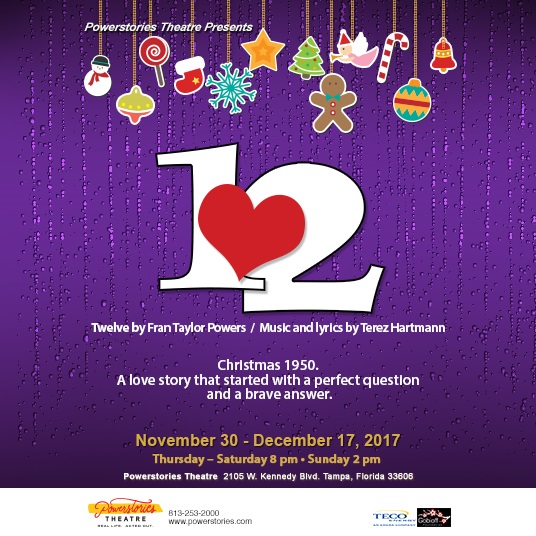 A story of love and family by Fran Powers. Music and lyrics by Terez "Firewoman" Hartman
November 30 – December 17, 2017
It's the week before Christmas, 1950 in San Diego California. Betty, a single mother, is working as a waitress to put food on the table for her two young daughters. As she is serving lunch, Harold, a sailor walks in the door to order the "Workingman's Special" of roast beef and mashed potatoes. At that moment, these two strangers are connected. Harold asks Betty one important question and the answer starts their life journey together. Twelve is the love story of one woman's quest to fulfill her dream of having a large family and the man who supports her through many ups and downs.
This is an original play with music and is based on the lives of Betty and Harold Taylor, the parents of author Fran Powers. Play spans sixteen years.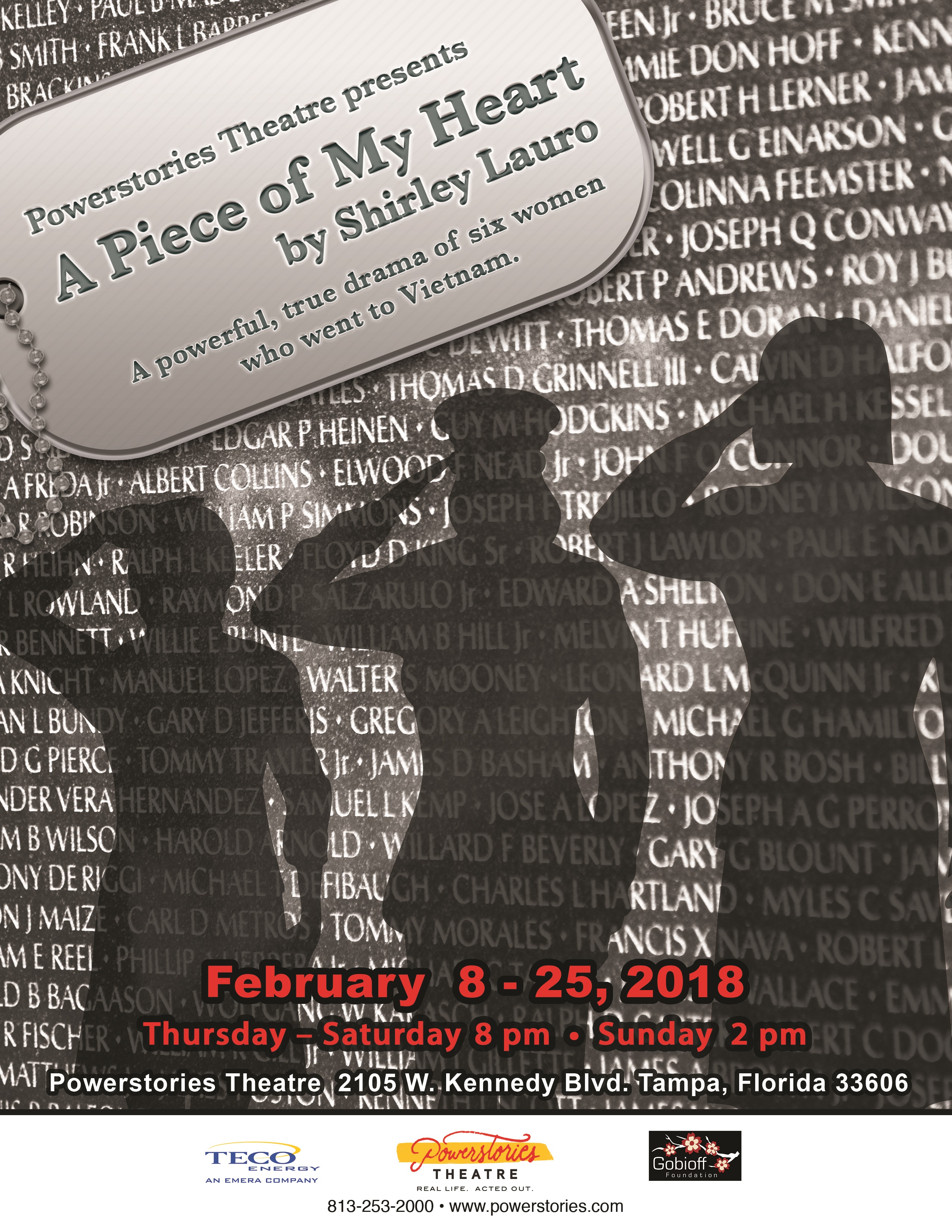 A true drama of six women who went to Vietnam by Shirley Lauro
February 8 - 25, 2018
This is a powerful, true drama of six women who went to Vietnam: five nurses and a country western singer booked by an unscrupulous agent to entertain the troops. The play portrays each young woman before, during, and after her tour in the war-torn nation and ends as each leaves a personal token at the memorial wall in Washington. A Piece of My Heart premiered in New York at Manhattan Theatre Club, and now has enjoyed over 1000 productions here and abroad. It has recently been named "The most enduring play on Vietnam in the nation," by The Vietnam Vets Association.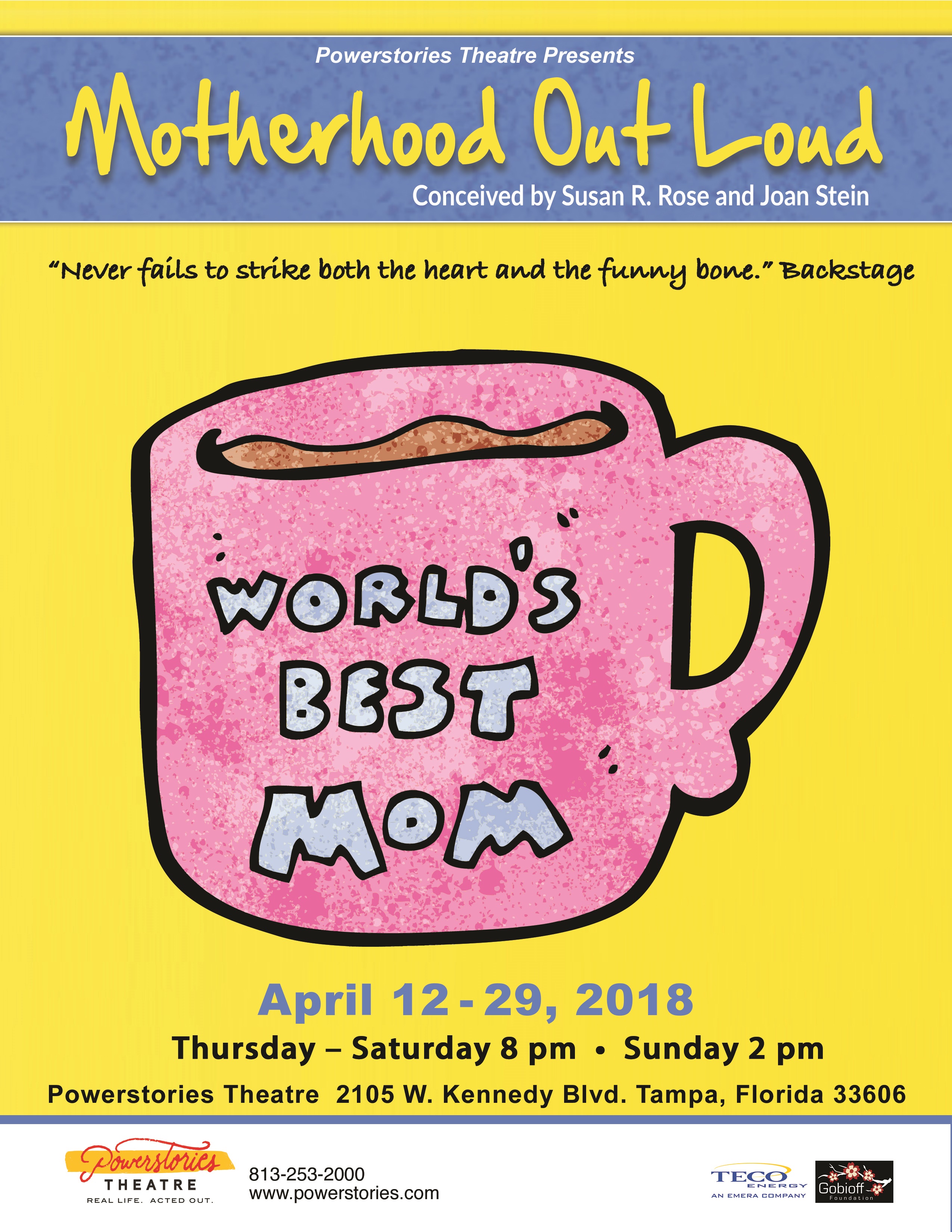 Comedy about Parenthood by Susan R Rose and Joan Stein
April 12 – 29, 2018
"MOTHERHOOD OUT LOUD…never fails to strike both the funny bone and the heart. Anyone who is or has a mother, a stepmother, a foster mother, or anything in between will be able to relate to and enjoy this insightful piece…the collection is impeccably cohesive…What makes the piece work so well is that its portrait of motherhood shows all facets of a family. From adoption to surrogacy to gay parenting to stepmothers, no stone is left unturned…Put aside any preconceived notions about the topic...the play will grab you, as a mother in any form has a long-lasting effect whether you like it or not." —BackStage. "Packed with wisdom, laughter, and plenty of wry surprises." —TheaterMania.com. "Funny, unexpectedly poignant and sweetly entertaining. Brings tears of joy…An evening filled with wit, humor, pathos and enlightenment. Heartfelt and true to life." —Examiner.com. "[MOTHERHOOD OUT LOUD] succeeds because it is so authentic." —Entertainment Weekly. "Chicken Soup for the Mom." —Variety. "Funny, poignant and spirited." —Santa Monica Daily Press. "Pretty darn great…bring a friend—and your own tissues. You'll need them." —MamaSaid.net. "A humorous and inspiring journey through motherhood. Raw, unadulterated and incredibly moving." —RockinMama.net.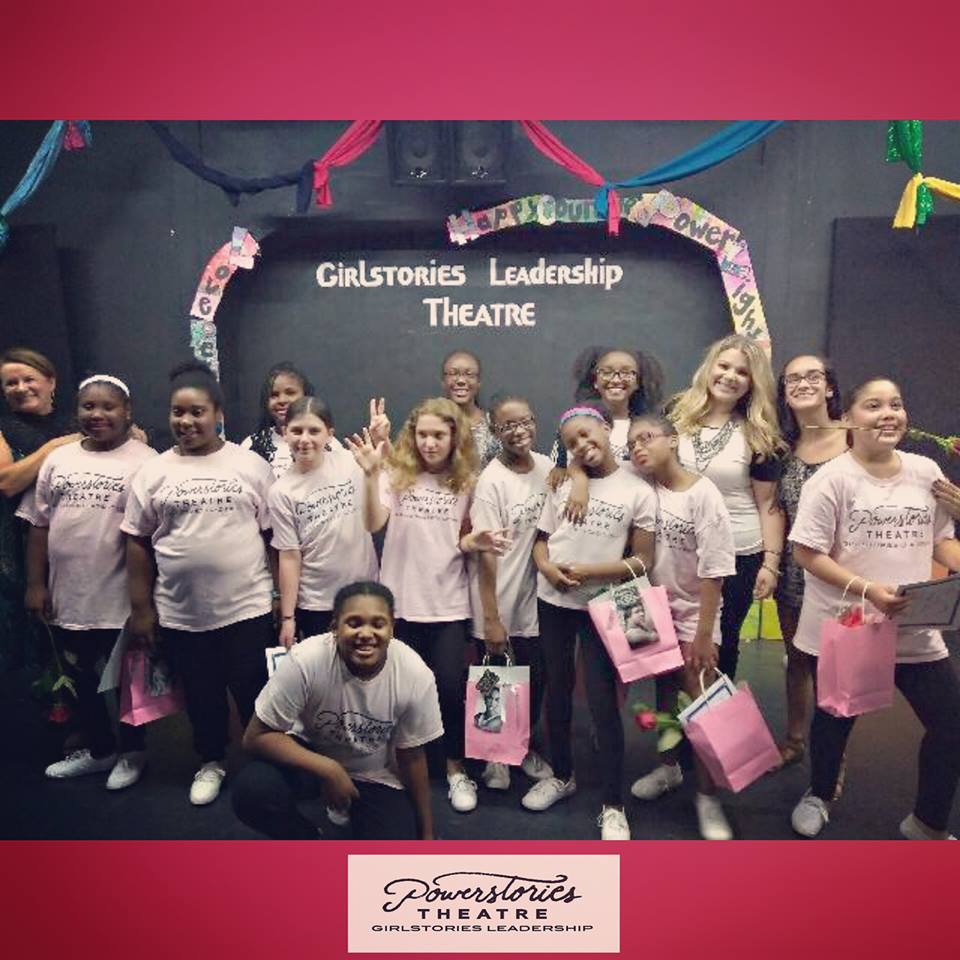 July 2018
More information to be announced
The true story of eleven WI members who posed nude for a calendar to raise money for the Leukemia Research Fund.
Oct 4 - 29, 2018
When Annie's husband John dies of leukaemia, she and best friend Chris resolve to raise money for a new settee in the local hospital waiting room. They manage to persuade four fellow WI members to pose nude with them for an "alternative" calendar, with a little help from hospital porter and amateur photographer Lawrence. The news of the women's charitable venture spreads like wildfire, and hordes of press soon descend on the small village of Knapeley in the Yorkshire Dales. The calendar is a success, but Chris and Annie's friendship is put to the test under the strain of their new-found fame. Based on the true story of eleven WI members who posed nude for a calendar to raise money for the Leukemia Research Fund, Calendar Girls opened at the Chichester Festival Theatre and has since become the fastest selling play in British theatre history.
Individual Tickets: $25.00 / $20.00 for individuals age 65 and older.
Group Tickets: $20.00 each for groups of 10 or more.We encourage you to see all of our shows by purchasing a Flex Pass 
All tickets can be purchased at www.powerstories.com or by calling Powerstories Theatre at 813-253-2000. Discounts are provided for individuals age 65 and older and for groups of 10 or more.  Email Fran@powerstories.com
Use the fields below to edit content on this page.